About Jack Jackson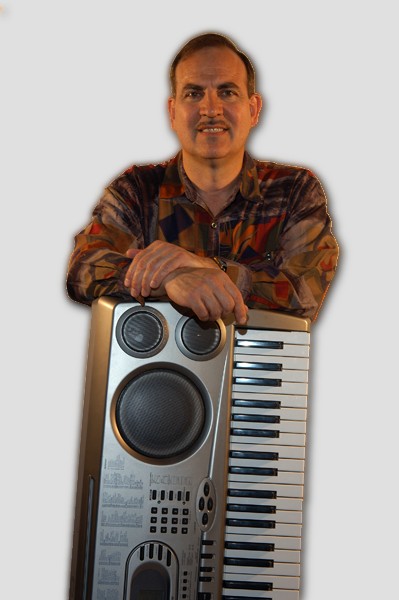 Originally from the east coast of America, Jack Jackson trained as a drummer, orchestral percussionist, and jazz vibe player and earned a Bachelor of Music Degree in Applied Percussion Performance from Berklee College of Music in Boston. He worked primarily as a drummer in night clubs and took up bass guitar during a slack work period at the age of 23. A few years later he entered the US Air Force band career field in order to further develop his skills as a bass player. After four years he reenlisted as a music arranger, utilizing composition and music preparation skills learned in college. At this same time he started practicing piano and started performing as a pianist in addition to drums and bass.
Jack was assigned to Maxwell Air Force Base in Montgomery, Alabama for 6 1/2 years before receiving orders to relocate to Anchorage, Alaska for an assignment as a music arranger for the Elmendorf AFB band. In addition to music arranging he played drums, percussion, bass guitar, and piano with all three of the Elmendorf band squadron's performing groups, most often to fill a temporary vacancy between outgoing and incoming personnel.
Jack retired from the Air Force band career field in 2001 with 20 years service and has since focused most of his energies toward working as a civilian band leader, music contractor, and journeyman musician. One of his hobbies is ballroom dance, which makes him one of the few bandleaders in America today with a firsthand understanding of tempos and styles for performing for dancers.